Car Accidents
Car accidents happen – We are here to help. If you are unsure about the next legal steps after an accident, it is important to contact a lawyer who understands the process. At the Law Office of Kerri C. Smith, we are dedicated to obtaining for you the compensation and justice you deserve.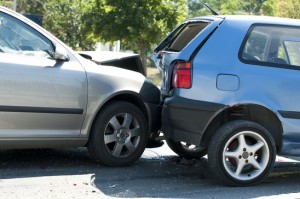 What Types Of Accidents Do We Handle?
In addition to car accidents, we can also assist in other vehicle related accidents such as:
Biking accidents
Hit and Run accidents
Truck Accidents
Motorcycles Accidents
The business model of the insurance companies is to deny payment of your claim, delay payment to you, and diminish your damages. At the Law Office of Kerri C. Smith, we understand that this process can be frustrating and scary. That is why we will hold your hand and stand beside you every step of the way. Our goal is to remove the stress and to provide you with the best possible representation.
Get Results
You don't have to face the large insurance company alone. Your lawyer will be there to help answer any questions you may have and guide you through the entire process from start to finish. If you've been injured through no fault of your own, we are dedicated to recovering the maximum amount of damages on your behalf. If a mechanical failure, a careless driver, or something else caused your injuries, a car accident attorney can help fight for your rights.
Contact Me Today
We can review the details of your accident together and determine the best plan of action of action for your case. If you provide your information, we will provide you with a free consultation, evaluate the details of your case, and let you know right away if you have a case. If we determine that you have a case, we can move forward and help you obtain the compensation you deserve. To get the process started, click here now.
The information on this website is for general information purposes only and is not intended to create an attorney-client relationship. Nothing on this site should be construed as legal advice for any individual case or situation.