FAQs – Answered By An Injury Lawyer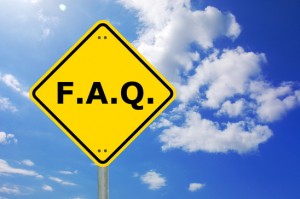 After an accident, it can be stressful dealing with the insurance company, and you may ask yourself, do I have a case? Ask an  injury lawyer. At the Law Office of Kerri C. Smith, P.A., we are here to help you get through the process and protect your rights. Once we determine if you have a case, our goal is to maximize your recovery and help you obtain the justice you deserve.
We have listed below answers to some of the most frequently asked questions. If you have further questions or need further help, contact us to schedule a free initial consultation.
Injury Lawyer Frequently Asked Questions
Will it cost me money to hire your firm?
If we don't recover for you, you pay nothing. Plain and simple. If there is no recovery, you pay no fees and no costs. That's because at the Law Office of Kerri C. Smith, P.A., we work on a contingency fee basis, meaning that we only charge you if we obtain a recovery for you. If we do obtain a recovery for you, either by judgment or settlement, our fee is paid as a percentage of the total recovery, and costs are deducted from the recovery.
How do I know if I have a case?
If you have been injured by the negligence of another, contact our office for a free consultation and talk to an injury lawyer. We can determine if you have a case.
How much is my case worth?
Generally, compensable damages include: medical expenses, projected future medical expenses, lost wages, projected future lost wages, and pain and suffering in the past and into the future. If the injured party is married, the spouse may also have a claim. If the act was intentional, there may be a punitive damage aspect of the damages. Many factors go into determining how much your case is worth. If you want to know more about your case and what it's worth, contact our office and talk to an injury lawyer.
Do I need an attorney?
If you were injured because of someone else's negligence, it is best to contact an attorney immediately. Valuable evidence like cell phone records or 911 calls are often destroyed if an injury attorney is not involved right away to ensure the evidence is maintained.
The information on this website is for general information purposes only and is not intended to create an attorney-client relationship. Nothing on this site should be construed as legal advice for any individual case or situation.